Description
The ergonomic handle provides a solid, secure, nonslip, comfortable grip.
8Cr13MoV steel blade, same quality as AUS-8 steel with great performance of rust,  corrosion resistant and high sharpness.
Unique cut surface shape of the handle design as its main feature, fashion and functional.
This kitchen knife is suitable for home use.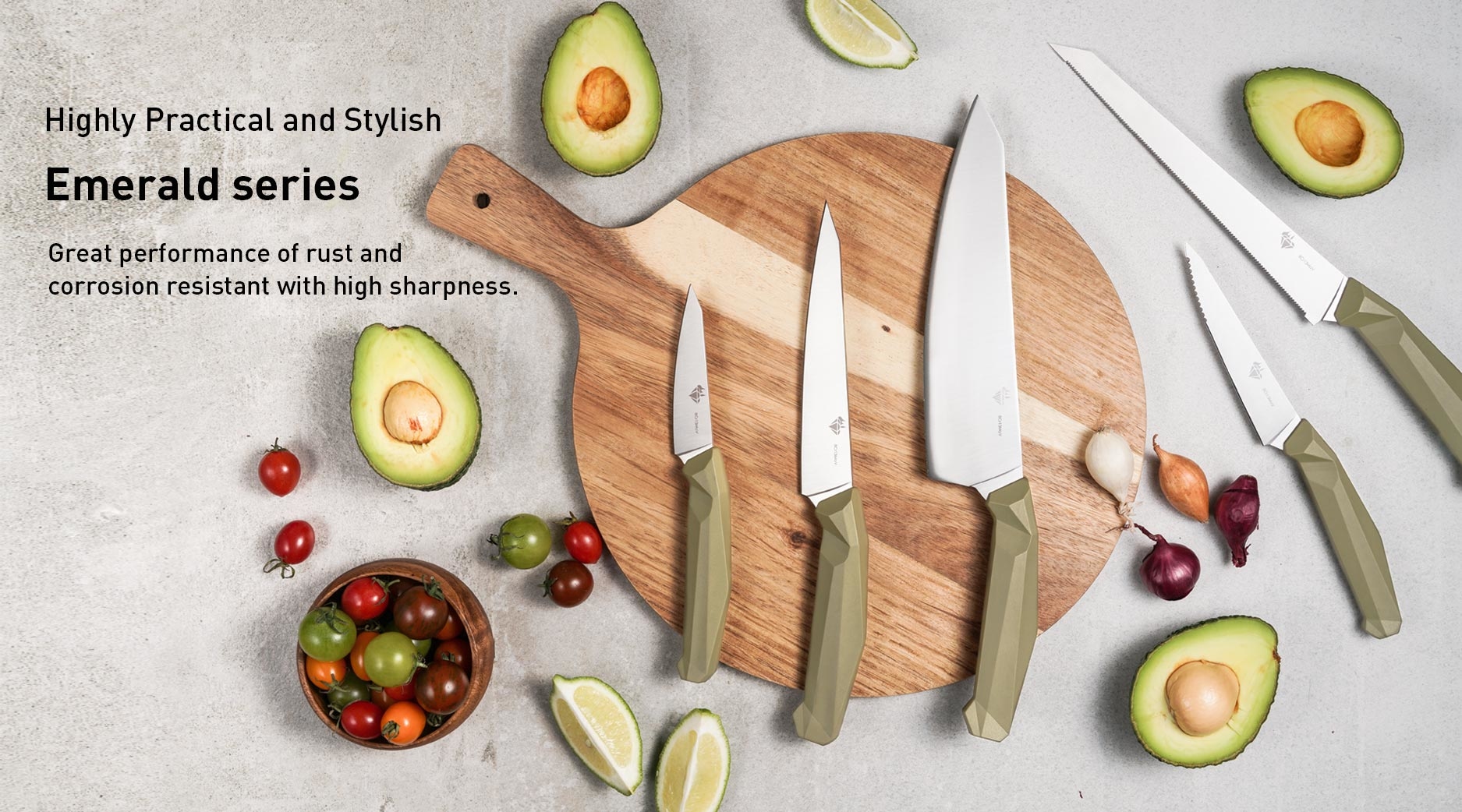 Emerald series takes the unique cut surface shape of the handle design as its main feature. The handle also has good holding experience, make it both fashion and functional.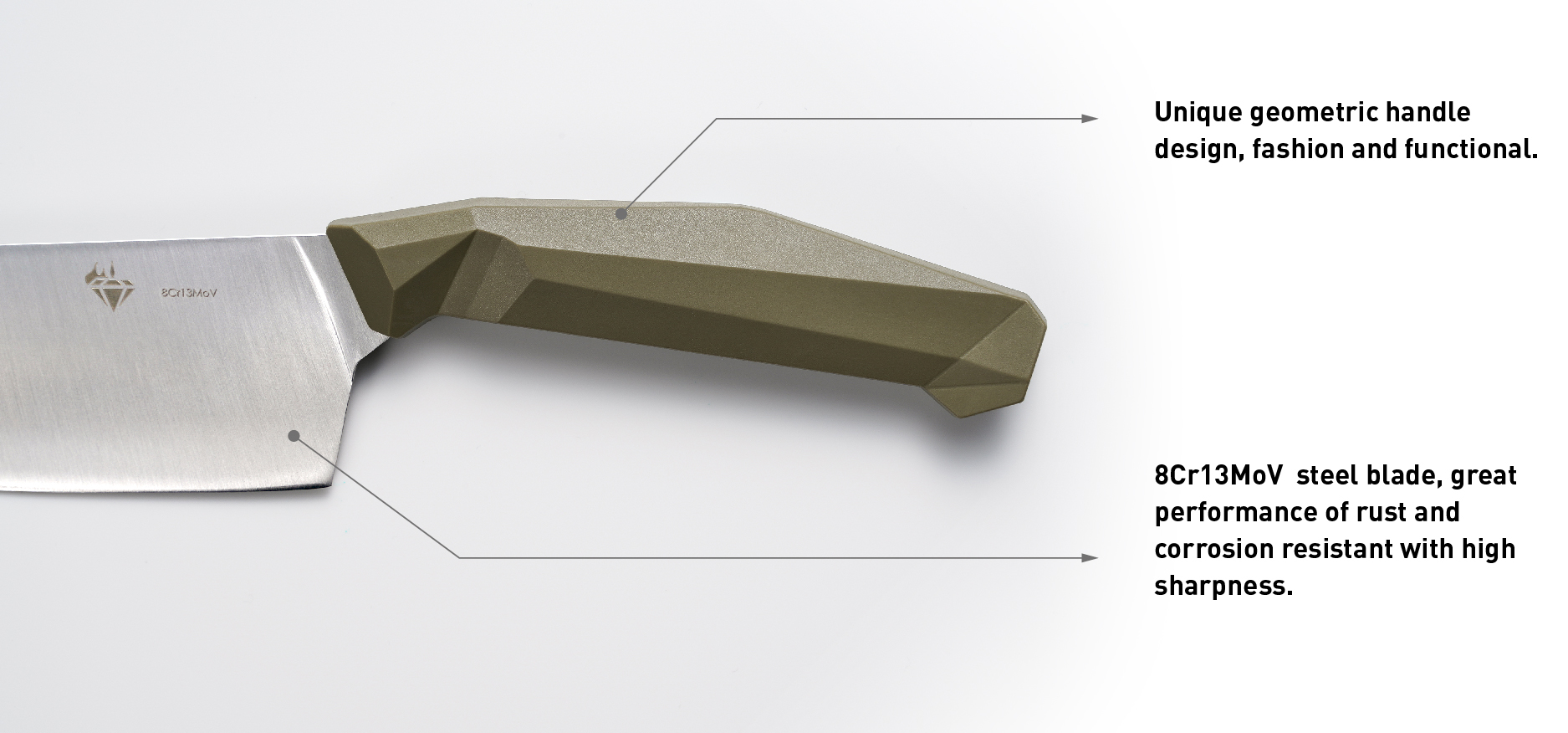 Chef's knife: An all-purpose knife with a broad range of tasks, from prepping vegetables and butchering meat to plating and serving.
Steak knife: It comes with a serrated sharp blade that the fine tip handles meat with bone as ease.  
Utility knife: This extremely versatile type of knife can be used for a wide range of tasks from peeling vegetables and chopping fruits to deveining shrimp, slicing cheese tomatoes and citrus
Paring knife: this versatile use knife is just what you need for paring, peeling, trimming and slicing small fruits and vegetables.
Bread knife: it comes with serrated sharp blade edge produce exceptionally smooth, clean and precise cuts of bread. Avoid squeezing the bread or cake, maintain the shape and taste.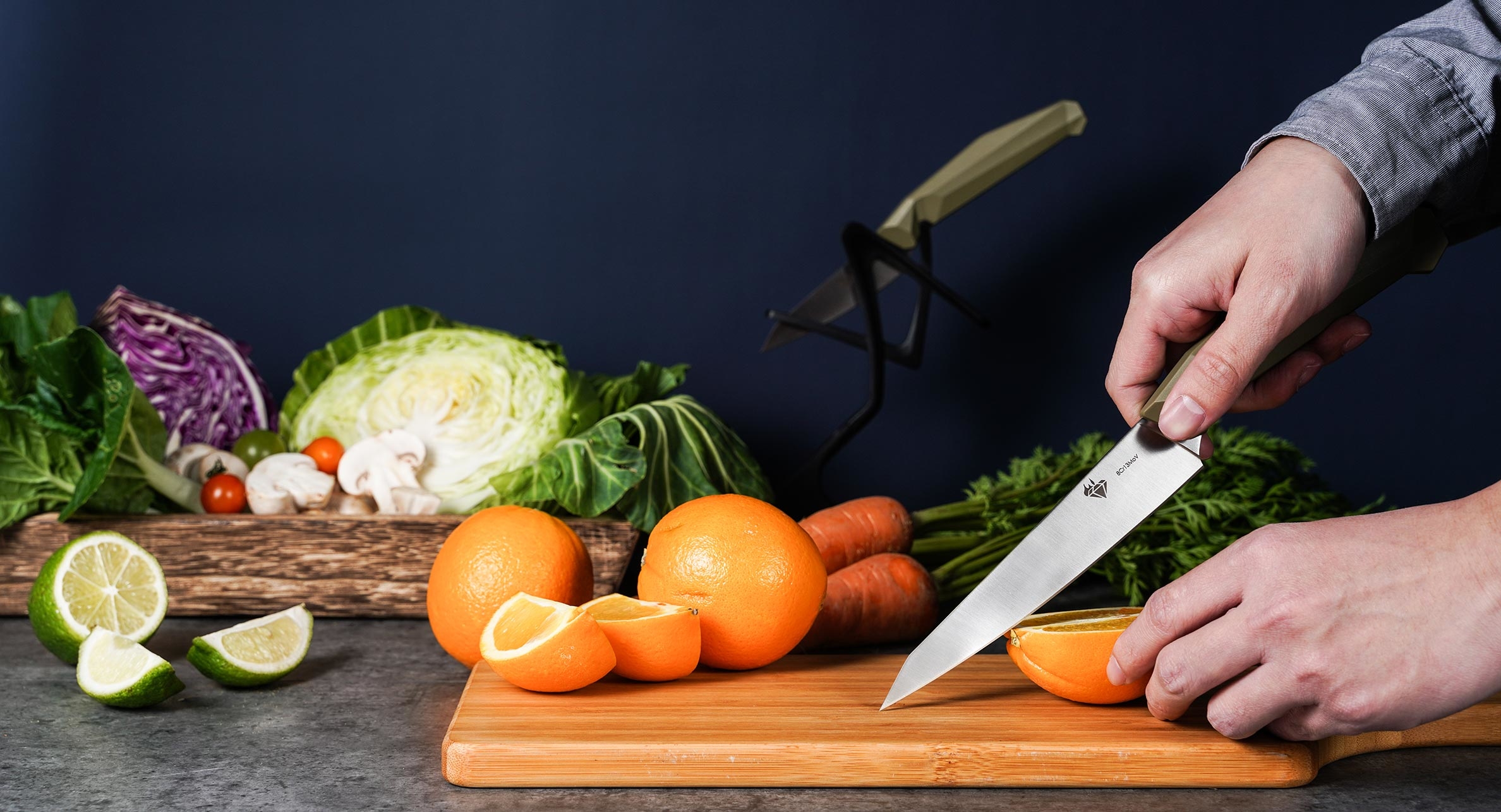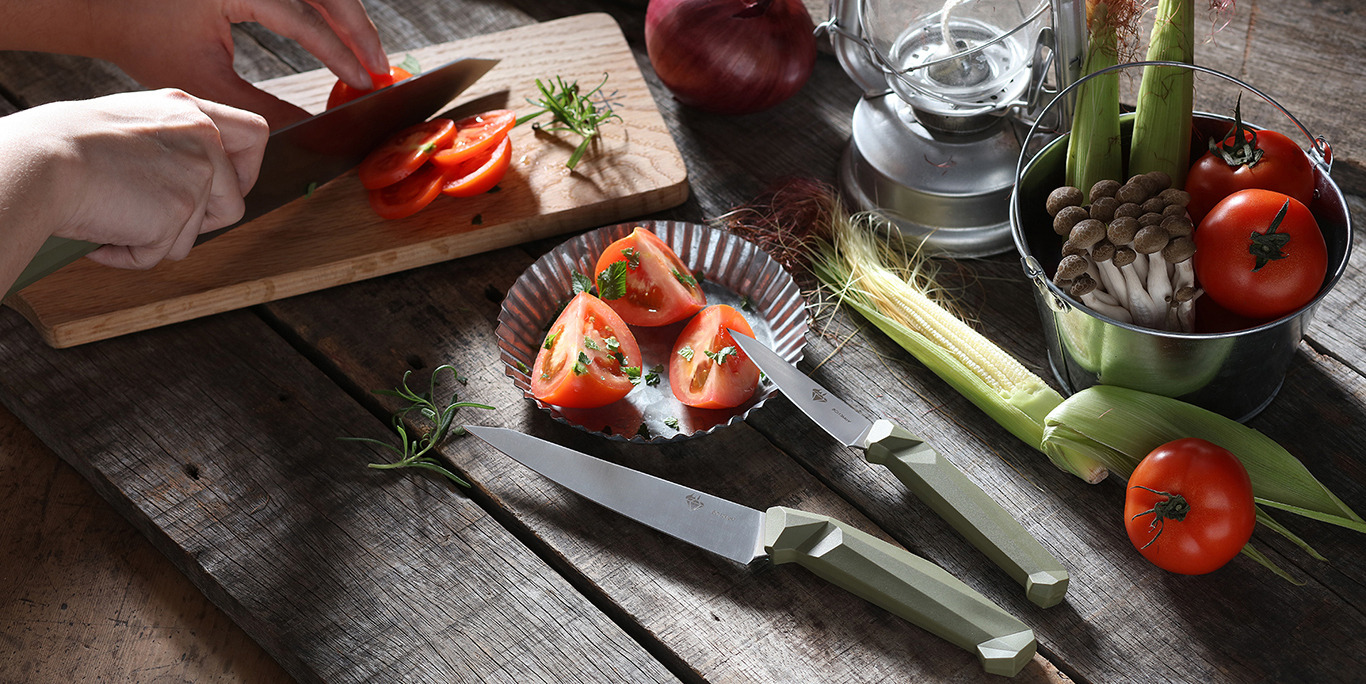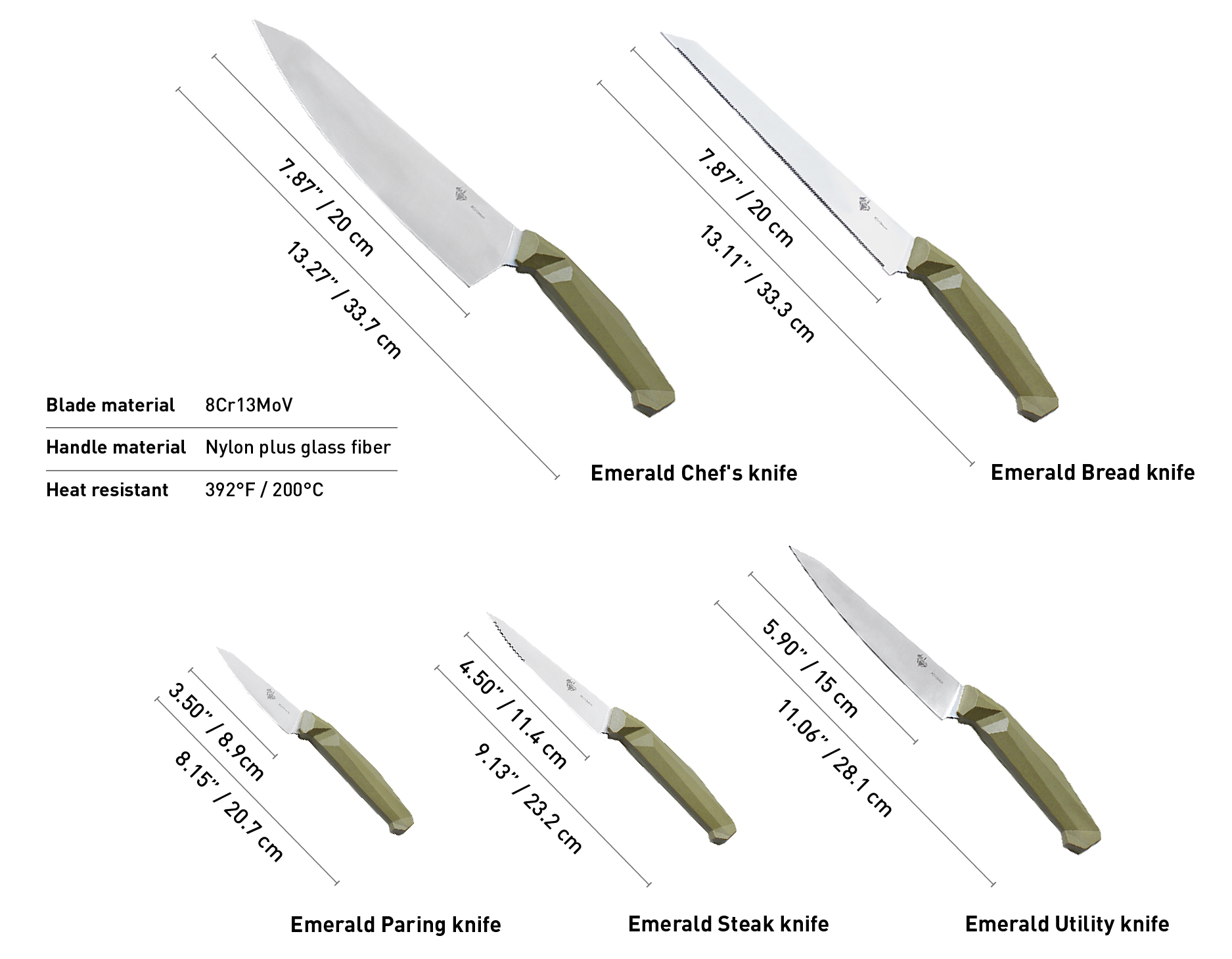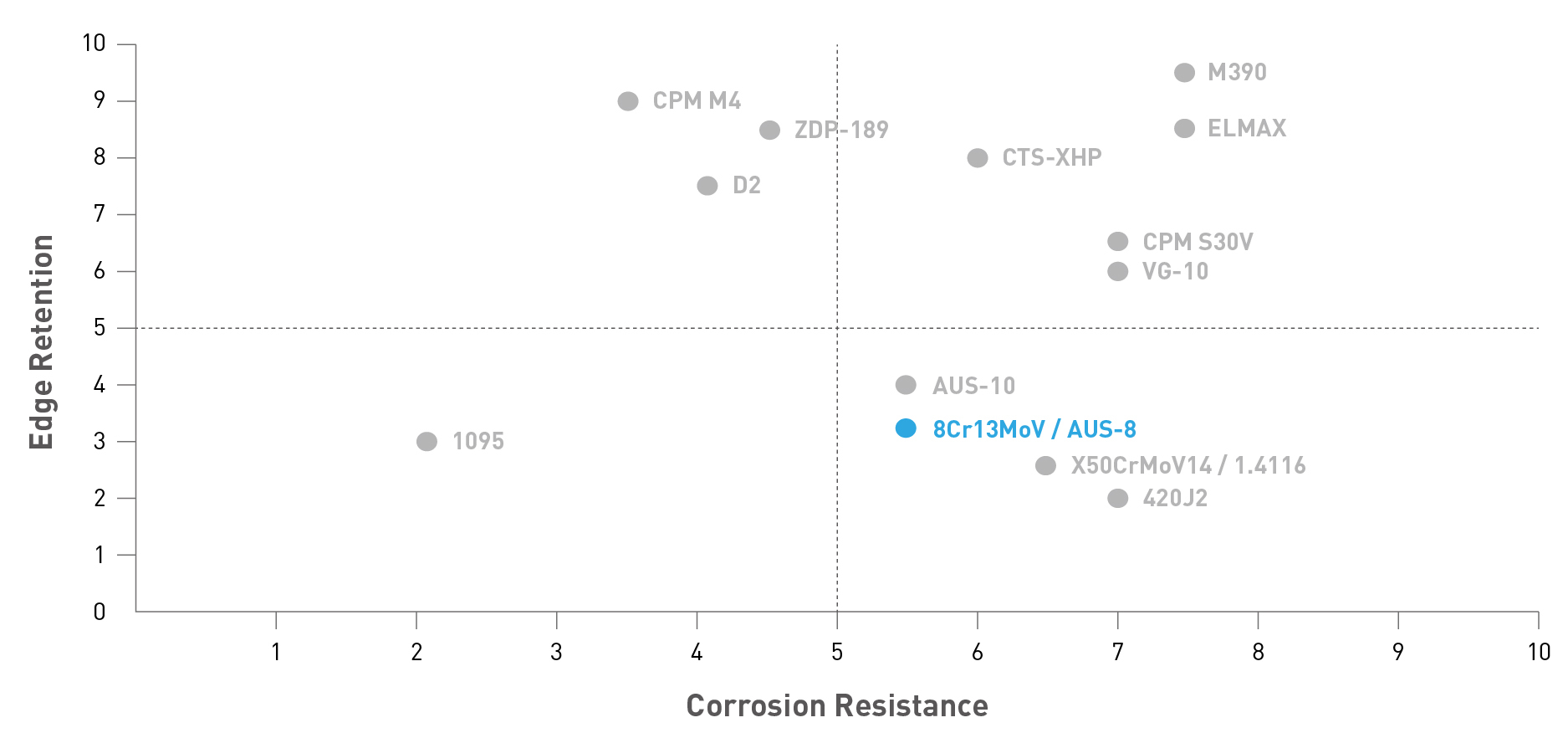 Please choose soft material made cutting board like wood, polypropylene, plastic…etc. That won't dull sharp knife edges.
Different types of knives made for their own purpose, use the right type of knife to handle the correct ingredient. Knife's life and sharpness will last longer.
Hand-wash with warm water and a mild detergent. Rinse and dry immediately. Dry thoroughly before storing it.

Store knife in a safe place with tip down to protect its edge and prevent injury.